Good Morning,
I hope your week is going well! Today I'm jumping on to share my son's Valentine's Day class gifts with you and offer the printables as a freebie if your still looking for ideas. These gifts were super easy to make that he was able to put them together all by himself.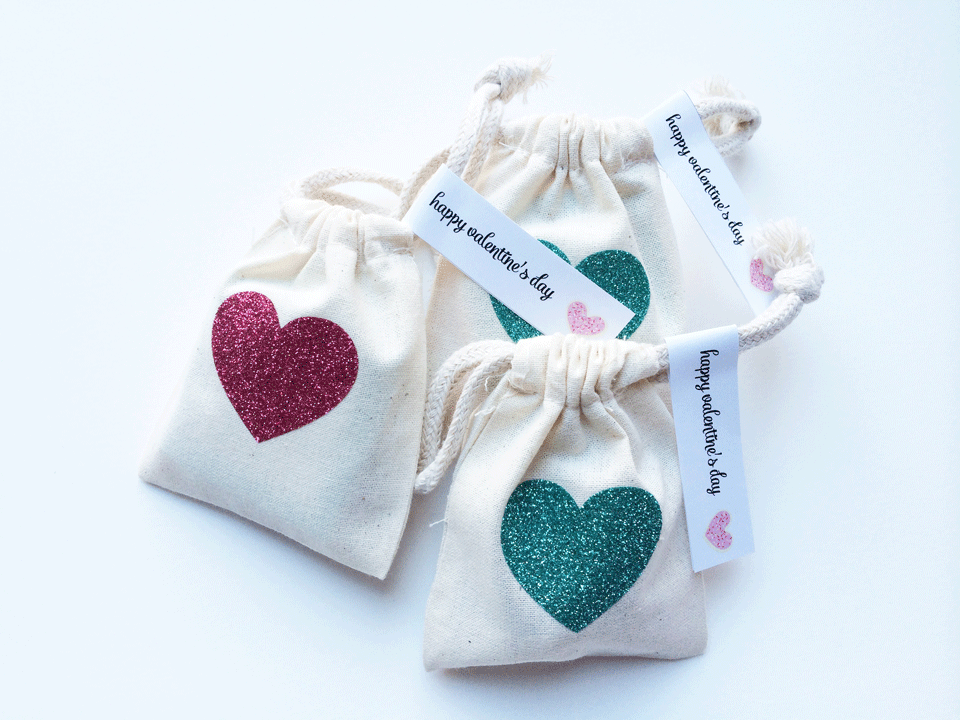 I had these tiny adorable sacks by The Purple Pug  saved for an event I was planning, but since they were so perfect for little hands I decided to include them for my son's Valentine's Day party at school. The Happy Valentine's Day Tags seen here can be used for cupcakes, straws or, as seen in the picture, as an added little message to your Valentine's Day gift bags.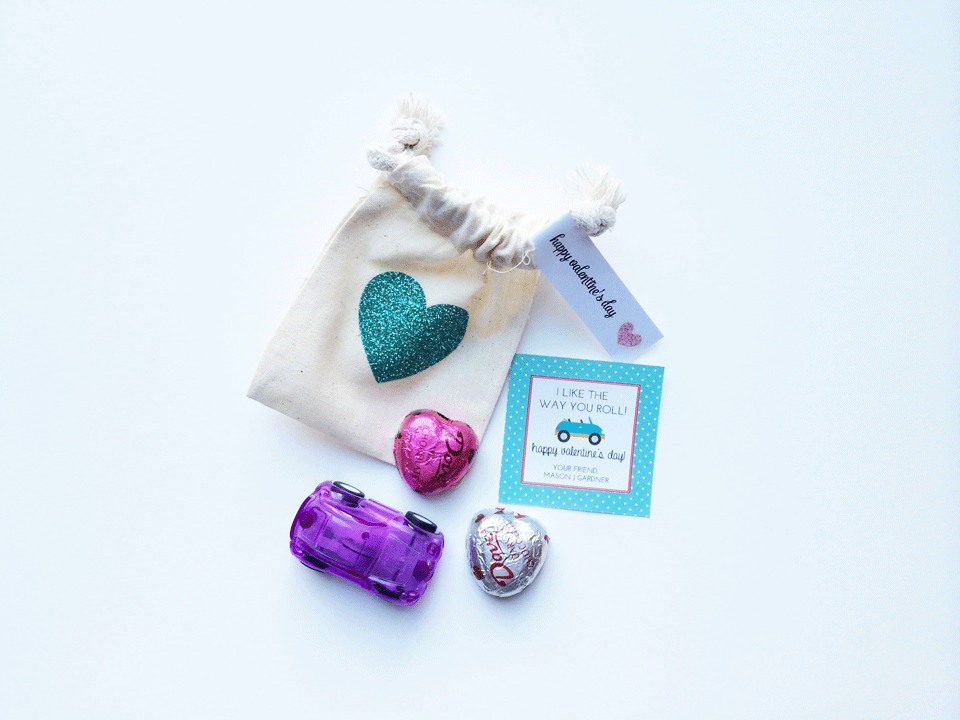 Mason wanted to include chocolate and cars in his treat for school.  So I found this cute little pull back race cars in the party section of Target ($3 for 6) and whipped up a  "I like the way you roll" gift tags. My bonus find were the cute and delicious Dove chocolates (oh and by the way on sale at Target right now. Use your cartwheel app for more savings)! So even if the little ones don't love the chocolates as much as the fun race car I'm sure mom and dad will enjoy the treat!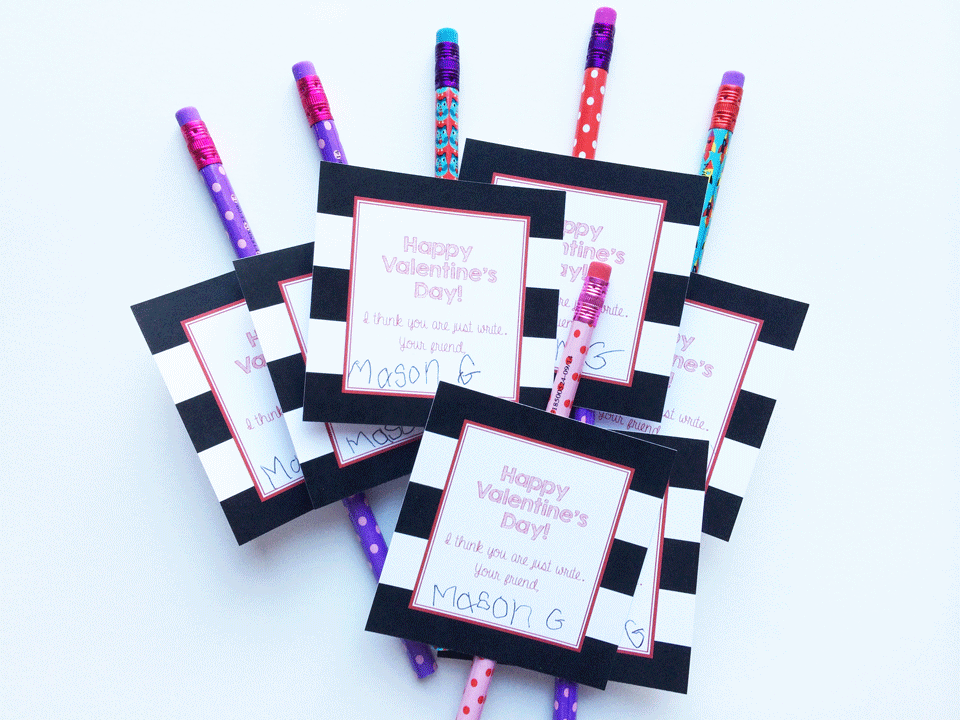 I also wanted to include a traditional Valentine's Day Card with Mason attempting to write out his name. So we found cute pencils (also from Target; 10 for $1.00) and we whipped up a 3″x3″ printable; "I think you are just write!" We attached the pencils on the back with a little red stripped washi tape! Mason needed a little help with his name, but it was amazing to watch his determination to practice his name. He is currently obsessed finding the letters of his name everywhere we go!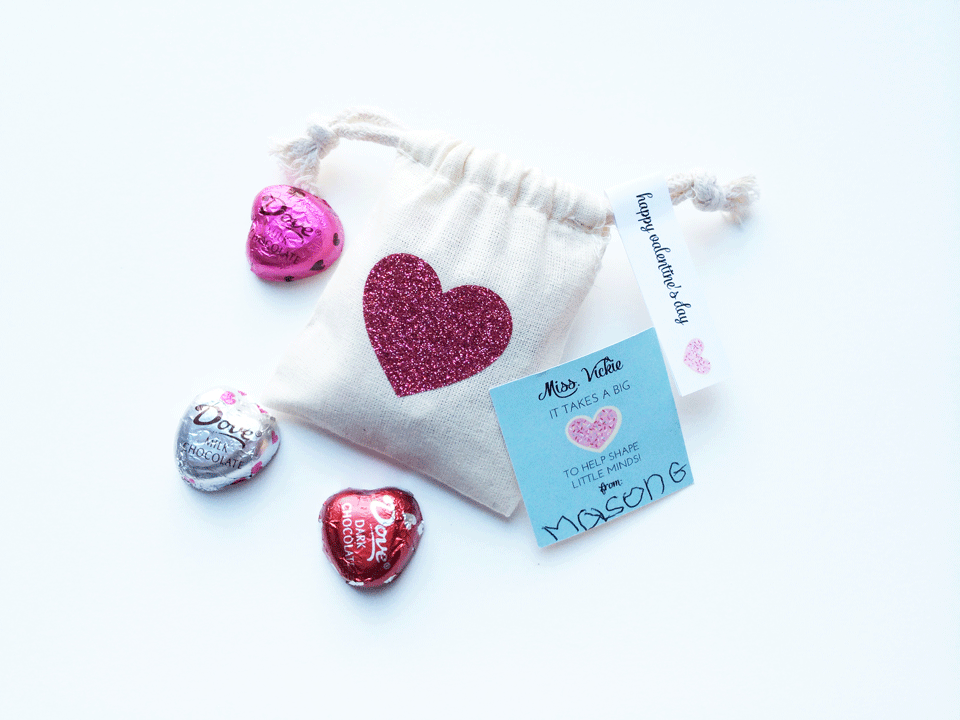 Of course we couldn't forget our wonderful teachers and instructors! They are all so wonderful and have tremendous patience with this age group! I have so much respect for the job they do and the passion they show towards my child. This printable, "It takes a big heart to shape little minds!" sums up how appreciative we are to their dedication!
To check out a full collection of A Delicate Gift Valentine's Day cards and tags visit our shop!
Enjoy!
Comments Off

on Valentine's Day Class Gift with free printable