Fall is in the air, the leaves are changing colors, football is on the TV, my big comfy sweaters are out and the boys and I have decorated for Halloween in anticipation for our annual Halloween Festivities. Mason, our oldest, always looks forward to dressing up and trick-or-treating, but I'm not a fan of all the candy that surrounds this fun holiday. Fortunately, his school does not allow food treats to come in to the school, so everyone is encouraged to share non-food treats (a tradition we have committed to for the last 4 years).
With more and more kids entering school with food allergies the push to support #TealPumpkinProject  has continued to spread and non-food ideas are becoming more common. This year we decided to use Oriental Trading to create non-food treat bags for school and to support the Teal Pumpkin Project!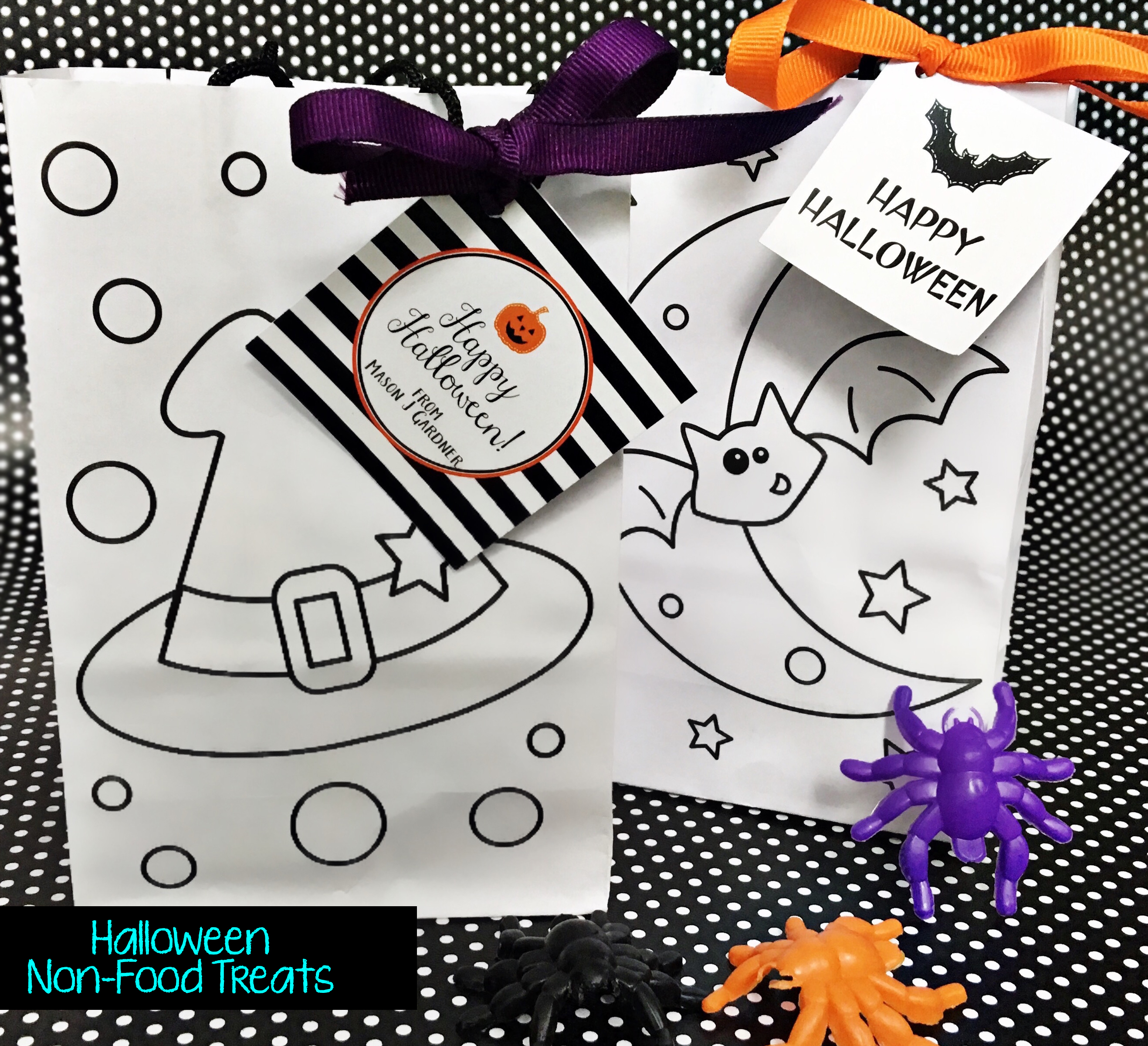 We love these treat bags from Oriental Trading because not only do they serve as a bag to hold extra goodies, but they are Color Your Own activity for our littles!  The spiders are pretty cool too…. when you press down on the back  they leap forward! My youngest loves them as bath toys! I usually leap one into the water and he cracks up! You can download the free printable tag here.
Inside the bags we included these cards we designed. The Oriental Trading Spiders are attached by twine. Just poke a hole at the middle of the web and then attach the other end to the spider. We are making the cards available  as a free download Spider Card.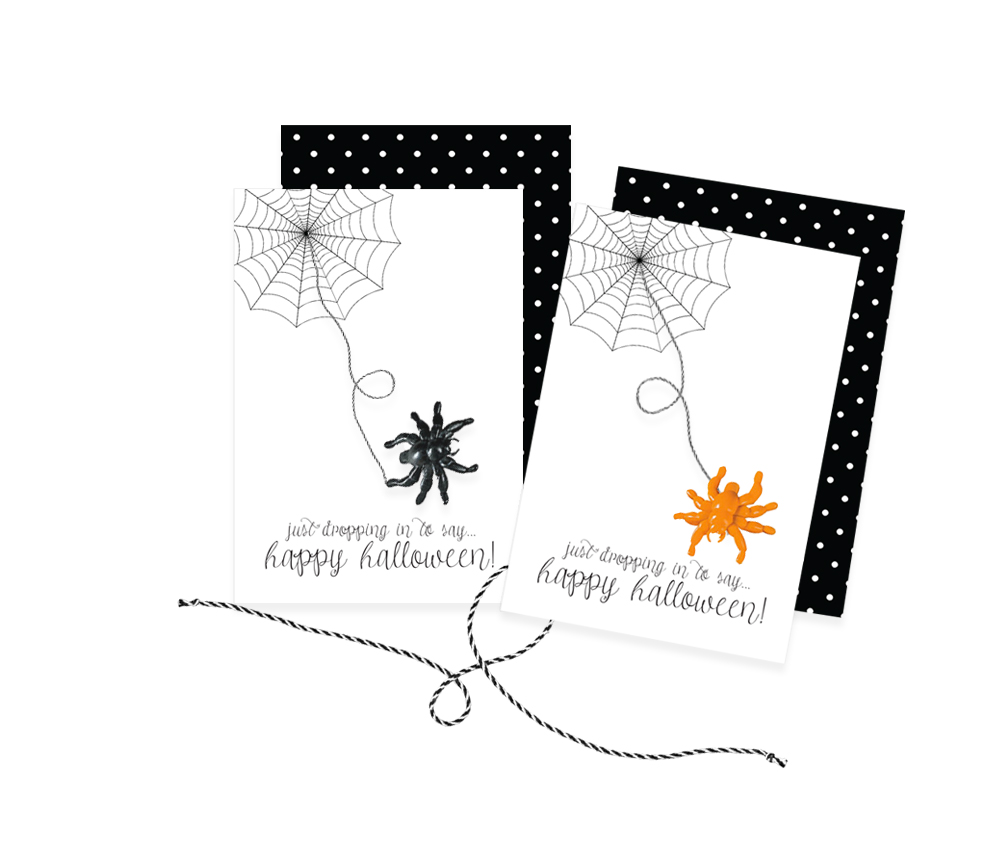 A Delicate Gift received product samples in exchange for our honest review
Comments Off

on Non-food Halloween Treats