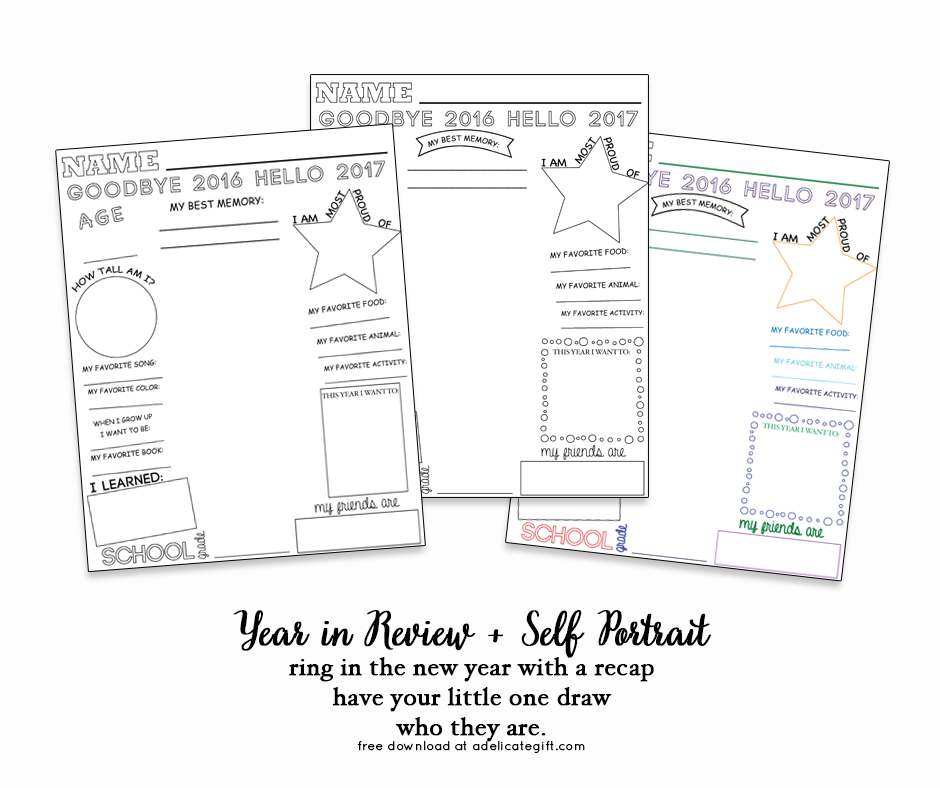 we have updated the forms for Goodbye 2017 and Hello 2018 (see below)
Well goodbye 2016 and Hello 2017! We had a great 2016 here at the Gardner home! The boys grew up so much as they do each year; however this year seemed to go by lightening fast. I found time earlier last week to whip up a little interview sheet for Mason and worked on it with him before dinner. I had seen a few interview sheets, but none of them had a place for a self portrait or for a child to write their name. We were happy to incorporate both. I know I look forward to seeing my kids developmental changes and progress. Writing his name and his self portraits both evolve each month.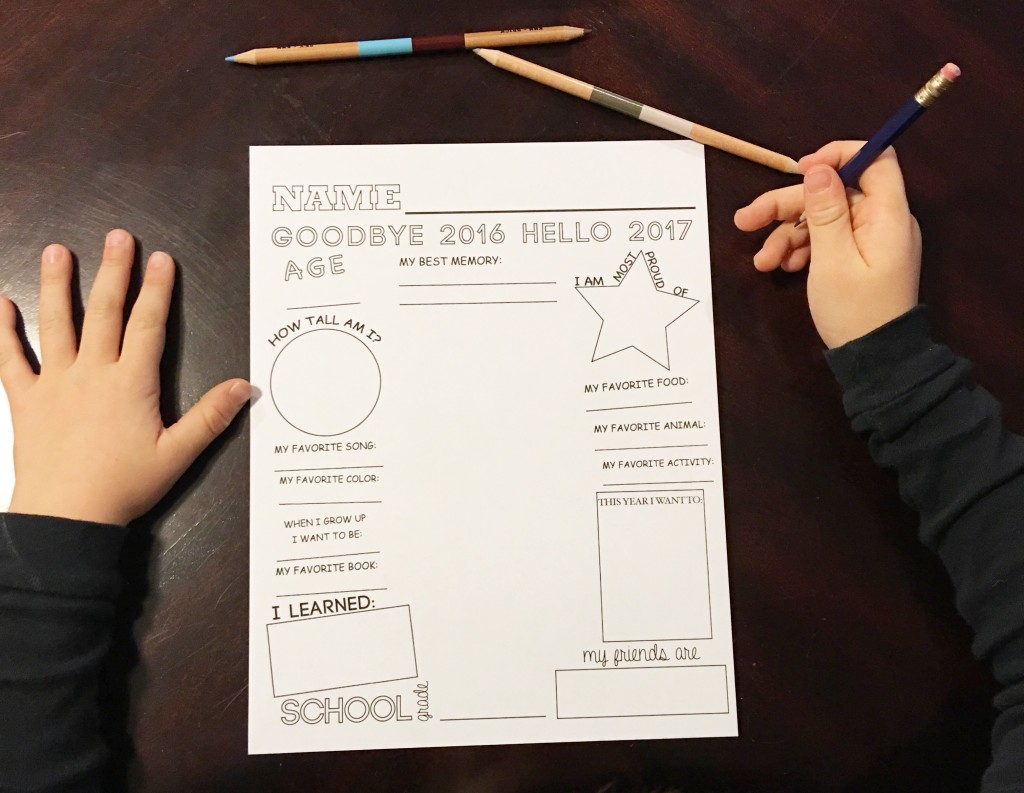 Below Is Mason's self portrait: I love that he drew his chin, his pink cheeks, and the little red circle on his upper cheek is his more defined dimple! He drew himself playing soccer and wearing his red soccer shirt, cleats, and shin guards.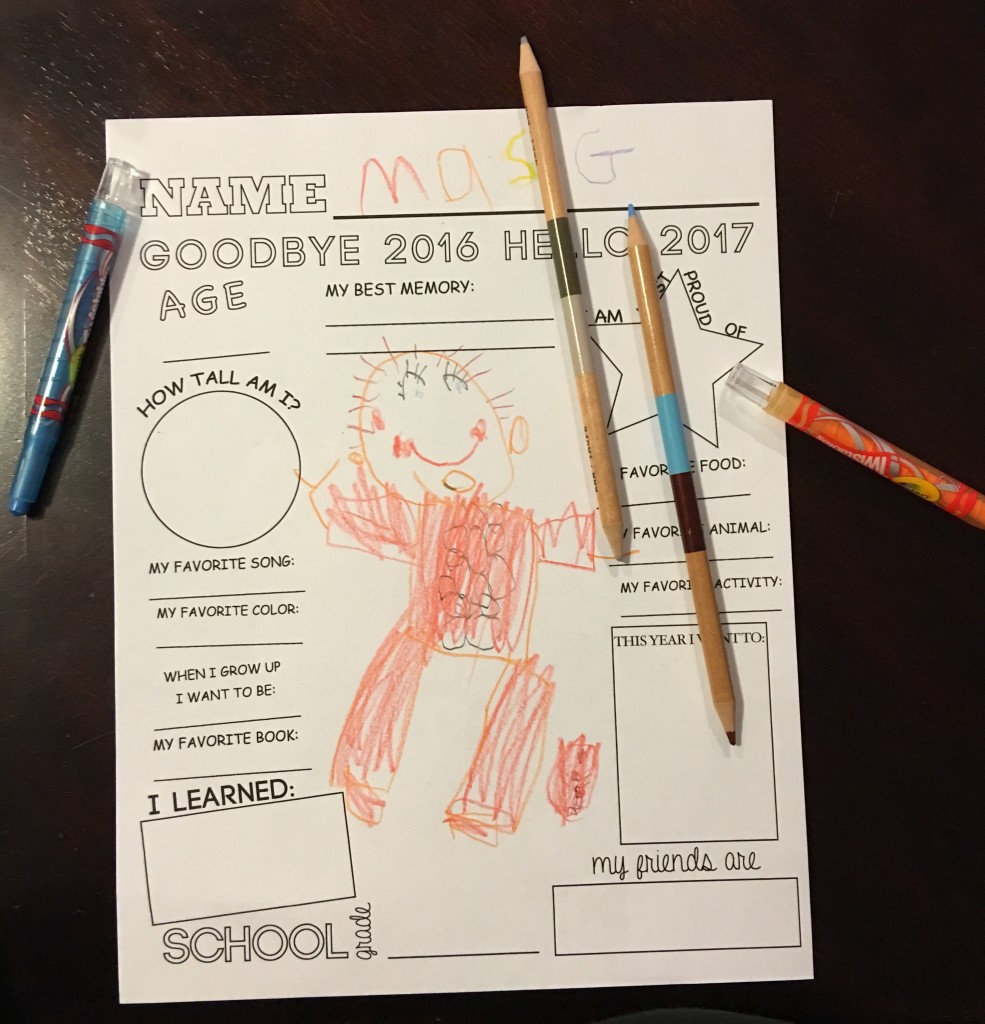 I would recommend doing this activity in the morning if you want your little one's do most of the writing. Mason was tired after a little bit so I filled in the answers with is responses. On the back of the sheet I wrote a few clarifying statements for some of his responses. For example* *Favorite Song… he is one of 4 boys in his class. He comes home almost 3 times a week asking about a new toy, show, and or video game that his friends play. This month he has been curious about Rescue Bots, last month was PJ Mask. *Favorite book: Thea Sisters. He has really enjoyed his chapter books and one of the first chapter books he was introduced to was a Geronimo Stilton Book. The series has adventures of the Thea Sisters. He is currently reading Thea Stilton and the Madagascar Madness. * I am most proud of: he has been trying very hard to color inside the lines. It's been a goal he has had since starting his first year of Kindergarten. He has improved so so much!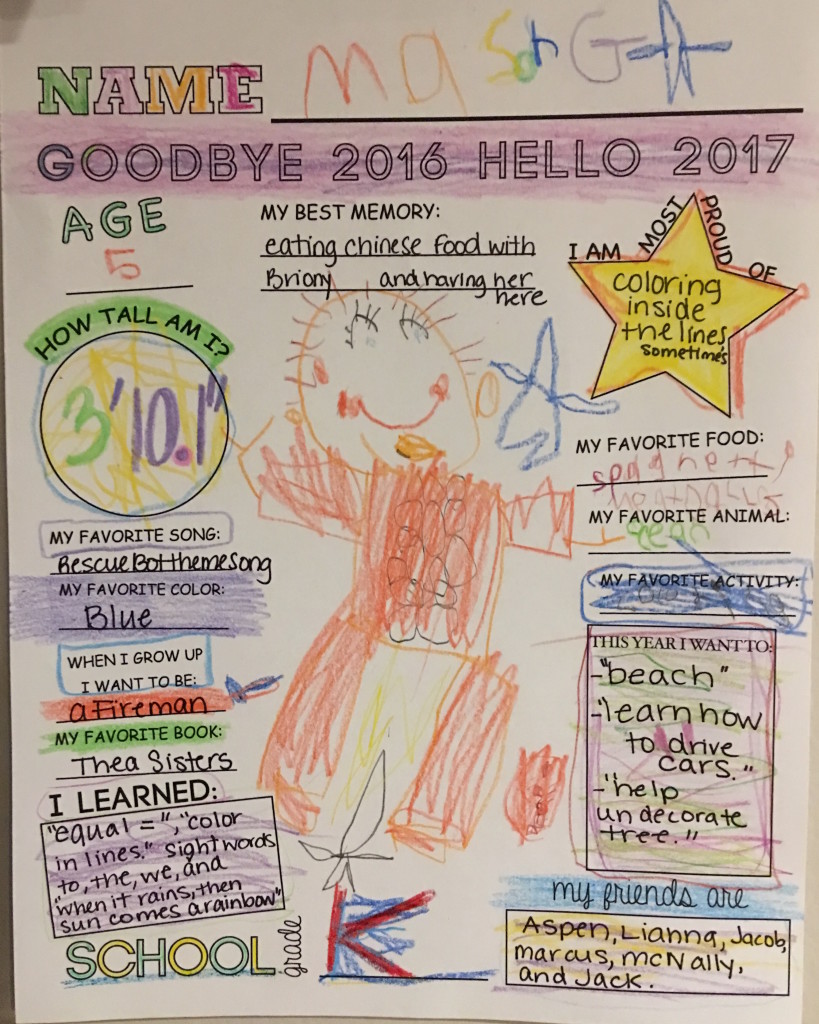 After Filling out the sheet Mason asked to keep coloring the page; which I thought was a fantastic idea. I loved the idea so much I updated the form by providing more coloring opportunities and another sheet in color.
You can download your free sheets here (updated 2017-2018)
Comments Off

on New Year- Child Interview